Podcast: Potenzialgestalter Dialog
Welcome. This is my Potenzialgestalter podcast:
Potenzialgestalter Dialog
.
In my podcast dialog would like to introduce you to interesting people, great stories and companies who have impressed me or who are also just starting out. Already in the preparation for my first podcasts I met new great people. That's just exciting and there can – and will – be more to come. Maybe you are someone like that too?
I'm looking forward to reading your comments, answering your questions and I'm already excited to see where this podcast "Potenzialgestalter Dialog" will take us.
Have a wonderful day.
The podcast is available on the following platforms: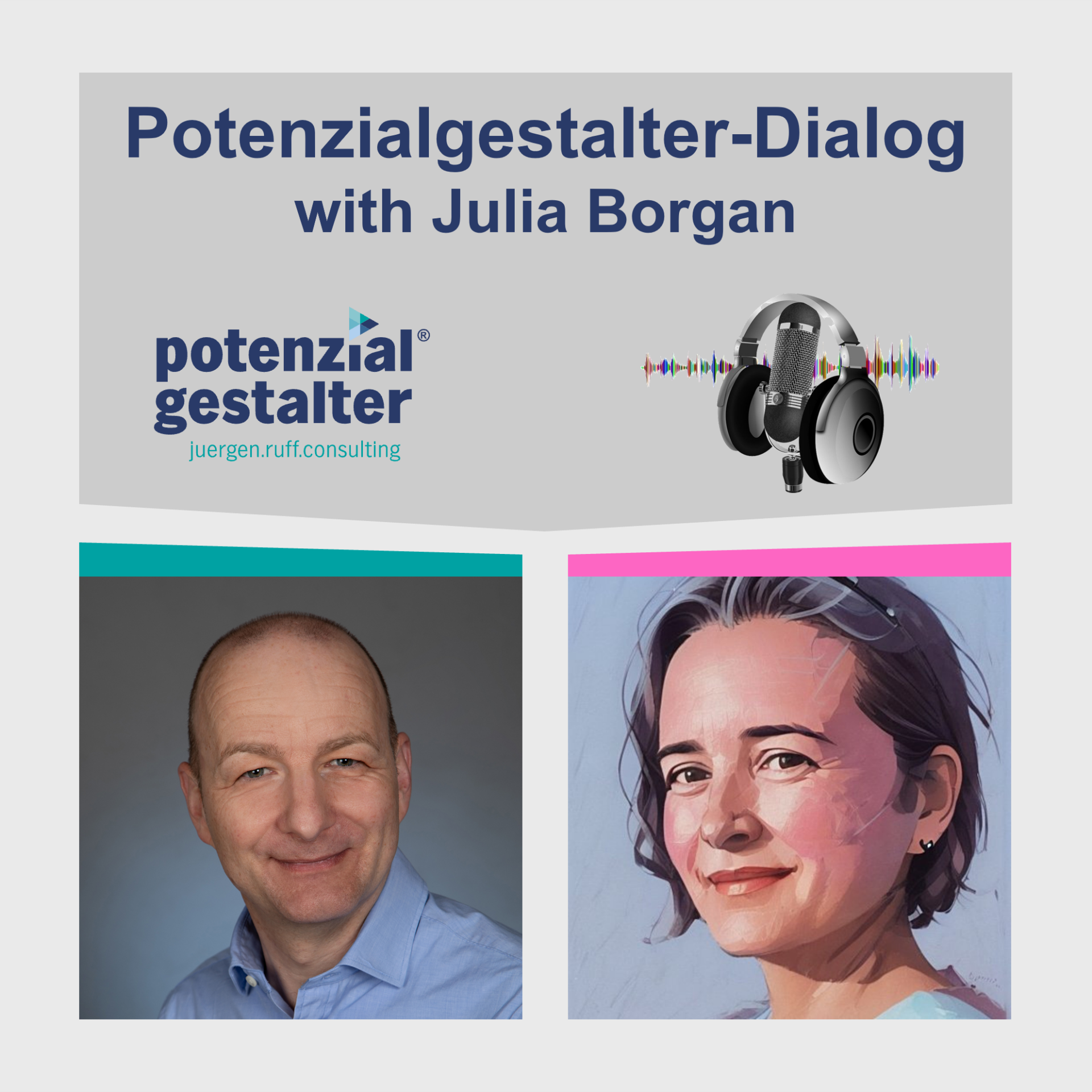 Jürgen Ruff in conversation with Julia Borgan, Positive Intelligence - Head of Enterprise Relations: Discovering Positive Intelligence through coaching certification and joining the team to propel mental fitness movement globally Ironman 70.3 personal best by...