Keynote Speaker at RoundtableInsights
Future of work: Bridging mobility, sustainability, and new age technolgy.
26.08.2021
Workshop: Leading projects sustainably through digital transformation
We are in transition from the industrial age with its defining leadership styles to the age of knowledge workers. VUCA, disruption, agility, new work, values, environment, mindfulness are some of the new buzzwords. People play an essential role in this change. Even the Benedictines recognized, "Only those who can lead themselves can lead others" (Fr. Amseln Grün). Motive and value-oriented interaction are an essential part. Companies like Upstalsboom show how this change of a whole company can succeed under intensive value consideration and discussion. How can you as a project manager successfully pick up the different stakeholders here and integrate them into success factors in your projects and thus steer a sustainable success for yourself and all participants?
Focus of the workshop:
Meaning and value orientation in the project
Introduction to mindfulness
Experiencing mindfulness through exercises
Introduction to the Upstalsboomer way
Viewing the film ""DIE STILLE REVOLUTION"
Discussion of values
14. June 2019, 9.30, PMI Frankfurt Chapter e.V.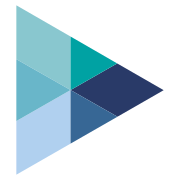 Stakeholder Management in the Digital Age – Focus on People
With the digital transformation, the industrial age and your management styles are coming to an end. New forms of interaction are necessary. Motivational and value-oriented interaction is an essential part of this. Companies like Upstalsboom show how this change of an entire company can succeed under intensive value consideration and discussion. How can you, as a project manager, successfully pick up the various stakeholders and integrate them into your projects as success factors?
Jürgen Ruff – Upstalsboomer on time – will discuss and consider with us essential aspects of mindful cooperation and motivational and value-oriented approaches.
03.05.2019 – PMI Local Group Metropolregion Rhein-Neckar
25.02.2019 – PMI Chapter Meeting Stuttgart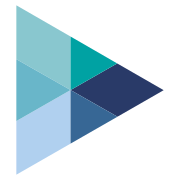 "Smart Everything – Autonomous Mobility – The Future We Will Live in"
Mobility – how the future city will look like?
Smart cities – how do we need the design the city of the future?
Living in the future city with 24h connectivity?
The human factor as a key playe
15.11. – 16.11.18: Digital Transformation & Innovation Summit Amsterdam
Digital Transformation
THE ROAD TO BE TAKEN, DIGITALISATION AND INNOVATION
Digital Transformation Has To Be Seen As An Integral Component Of A Holistic Business
Transformation, With A Clear Focus On People, Not Solely On Technology
The right strategy for your company's digital transformation and Innovation
How company's transformation happened
Achieving global capabilities through a customer centric process
Roles of leaders and their approach towards Digitalization and Transformation
Process and Cultures required to drive Innovation?
Talent Development and Leadership in the digital era
Digital transformation and innovation are currently on everyone's lips. All major companies have embraced this topic and the pace of development is increasing rapidly. This also has an impact on corporate culture and new requirements for how employees work together.
In his interactive presentation, Jürgen Ruff will highlight aspects of digital transformation and innovation and discuss with participants how this affects their work as managers and project leaders.
As Program Manager for SAP Sales University, Jürgen Ruff co-developed a new training course on digital transformation and rolled it out globally. He is co-author of the book "New Complexity in Human Resources and Leadership" with the contribution "Global Rollout of the Challenger Sales Approach in the Context of Digital Transformation", which was published by Springer Gabler Verlag in March 2017.
24.02.2017 – Projektmanagement Meeting Metropolregion Rhein-Neckar
03.03.2017 – Global Process Improvement and Operational Excellence Summit in Amsterdam
04.10.2017 – 1st German PMI Conference, Frankfurt
16.11./17.11.2017 – Global Digital Transformation & Innovation Summit, Amsterdam
23.04.2018 – PMI Chapter Meeting, Stuttgart